Don't Miss The 2023 Live Float Preview Event!
We are excited to announce an exclusive opportunity to see many of the 2023 Pasadena Rose Parade floats under construction and ready for flowers. CLICK HERE for information and to purchase tickets.
About the Kiwanis Rose Float Club
Welcome to the official home page of the Kiwanis Rose Float Club of Pasadena! Working as a Single-focus club within the California-Nevada-Hawaii District of Kiwanis International, in coordination with the District Rose Float Committee, we are the "boots on the ground" group that handles a significant portion of the fundraising as well as the logistics of scheduling and feeding the 5,000+ volunteers responsible for decorating many of the floats that roll down Colorado Blvd during the annual Tournament of Roses Parade in Pasadena, California! Our membership includes Kiwanians from across the United States, and all are welcome to join in-person meetings in southern California or remotely via Zoom.
We also organize multiple fundraising efforts to support this operation throughout the year.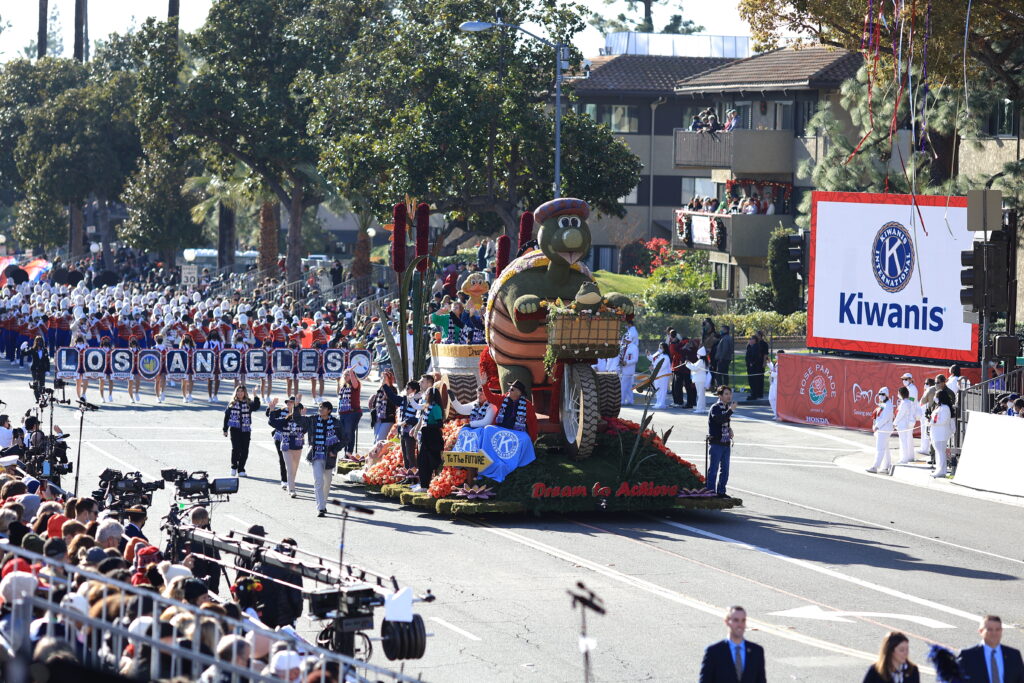 Sign up to help with float construction for the 2023 Rose Parade!
We rely on the support and participation of thousands of Kiwanians, Key-Clubbers, and members of the entire KI community to accomplish this massive project. We also welcome individuals and groups from outside the Kiwanis community … so if float decorating is on your wish list or bucket list, come join us! Signups for the 2023 (December 2022) decorating season can be accessed by CLICKING HERE.